PROGRAMA DE
EMPRENDEDORES
CREATIVOS
El Programa de Emprendedores Creativos (Creative Entrepreneur Fellowship, CEF) está diseñado para acelerar la carrera profesional y la práctica artística de un grupo diverso de artistas y emprendedores creativos. CEF es una experiencia de desarrollo profesional personalizada para 8-10 personas seleccionadas a través de un proceso de solicitud competitivo.
El programa, que comienza en Diciembre y se extiende hasta Junio del siguiente año, incluye el establecimiento de metas personalizadas, entrenamiento individual, seminarios de capacitación y una beca para compras relacionadas con la práctica creativa. Este es el onceavo año del programa, que ahora cuenta con una dinámica red de ex-alumnos que trabajan en una variedad de disciplinas.
THE CREATIVE ENTREPRENEUR FELLOWSHIP
The Creative Entrepreneur Fellowship (CEF) is designed to accelerate the careers and practice of a diverse group of artists and creative solopreneurs. This year the program will be conducted predominantly in Spanish. CEF is a customized professional development experience for 8-10 individuals who are selected through a competitive application process. The program kicks off in December 2023 and runs through June 2024.
The Fellowship includes personalized goal setting, one-on-one coaching, skills-training seminars, and a stipend for business-related purchases. This is the eleventh year of the program, which now has a robust alumni network of artists working across a range of media.
APRENDA MAS Y ENVIE SU APLICACIÓN /
LEARN MORE & APPLY
El Arts & Business Council of Greater Boston aceptará un grupo pequeño y diverso de artistas, artesanos, empresarios creativos y emprendedores independientes que busquen desarrollar su práctica profesional. Apoyando a cada participante a través de programas y entrenamientos realizados en español, los candidatos para este programa pueden incluir artistas visuales (por ejemplo, artistas públicos, fotógrafos, pintores, etc.), artesanos, artistas escénicos, escritores, etc. El período de solicitud está actualmente abierto y cerrará el 15 de Octubre de 2023. Como parte del proceso de solicitud, los semifinalistas serán entrevistados antes de seleccionar el grupo final. Todos los solicitantes serán contactados a finales de Noviembre.
Las preguntas sobre el proceso de solicitud pueden dirigirse a Paige Roehrig, paige@artsandbusinesscouncil.org. Todas las demás preguntas sobre el Programa de Emprendedores Creativos 2024 pueden dirigirse a Ileana Doble Hernandez, [email protected]. Utilice el botón de Submittable para enviar su aplicación.
The Arts & Business Council of Greater Boston is currently looking to accept a small, diverse group of solopreneurs, entrepreneurs and artists working to build a professional practice. Supporting each fellow through programs and coaching conducted in Spanish. Candidates for this program may include visual artists (e.g., public artists, photographers, painters, etc.), craft artists and artisans, performing artists, writers, etc. The application period is currently open and will close on October 15th, 2023. As part of the application process, semi-finalists will be interviewed prior to the final cohort being selected. All applicants will be contacted by the end of November.
Questions regarding the application process can be directed to Paige Roehrig, [email protected]. All other questions regarding the 2024 Creative Entrepreneurship Fellowship can be directed to Ileana Doble Hernandez, [email protected]. Use the Submittable button below to submit your application.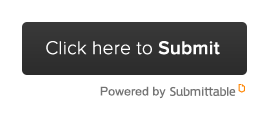 Assista a la sesión informativa!/Attend an Info Session!
Obtenga más información sobre CEF en una sesión informativa en vivo en línea, el martes, 3 de octubre de 2023, de 6:30 a 7:30 p.m. Confirme su asistencia a [email protected] para recibir la información de inicio de sesión de Zoom.
Learn more about CEF in a live online info session, Tuesday, October 3, 2023, 6:30 – 7:30 PM! RSVP to [email protected] to receive the Zoom login information.
MEET THE FELLOWS PAST & PRESENT
June 21, 2022
The spring/summer 2022 edition of the Boston Art Review is out, and it includes a fantastic feature by Anita Morson-Matra, "Real Talk," that focuses on the state of live-work spaces for artists in Boston.  Anita…
April 7, 2022
The Arts & Business Council is delighted to announce the preservation of Western Avenue | Studio & Lofts, a vibrant artist community in Lowell, Massachusetts, through purchase of the property as the next phase of…
March 21, 2022
Our partners at Massachusetts Growth Capital Corporation have two new grant programs available to help small businesses continue to recover from the pandemic. While not all of the artists and arts organizations we work with…
Stay up to date with our latest news
FUNDERS & PARTNERS