Creative Hub
Worcester
2 Ionic Avenue in Worcester was once a vital community asset. Built by a generous industrialist in 1914, this magnificent, 30,000SF space was a haven for youth and one of the original 15 Boys Clubs in the U.S. Currently vacant, this space is preparing for a complete transformation into the Creative Hub Community Arts Center through a partnership with the A&BC and Creative Hub Worcester. The building will be a dynamic ecosystem for artists, creative entrepreneurs, and community members to work, make, collaborate, perform, and attend events in a vibrant, multi-purpose environment.
The A&BC and Creative Hub Worcester are working together to revitalize one of the city's greatest assets and establishing a unique artists' community and creative space. 
Funding for this project has been provided by the Massachusetts Cultural Facilities Fund, a program of the Commonwealth of Massachusetts, administered through a collaborative arrangement between MassDevelopment and the Mass Cultural Council.
The Creative Hub Community Arts Center will:
Provide a space for the development of new and established artists through dedicated studio space, community building, and artistic events.
Serve youth in the surrounding neighborhoods.
Provide over 80 high quality fully subsidized toddler and preschool childcare for Worcester families.

 

Offer affordable, accessible art-making experiences and workspace for community members in a variety of media.

 

Host regular events that promote the artistic and diverse cultures that exist within the city of Worcester.
Rendering of the forthcoming Creative Hub Worcester by Studio DRAW.
I just wanted to say that I am so excited that you have decided to use the former IONIC AVE. BOYS CLUB for the new artist hub!! I'm so glad the building is going to get a second chance. I used to go to the Boys Club every weekend when I was younger! I'm so glad that the building is going to be brought back to life! — Jake Prew, former Boys Club member
CHW offers exciting opportunities that will lead to a revival of arts in the Downtown area, and serve as an important resource for the entire community."
— Massachusetts Senator Michael Moore
June 21, 2022
The spring/summer 2022 edition of the Boston Art Review is out, and it includes a fantastic feature by Anita Morson-Matra, "Real Talk," that focuses on the state of live-work spaces for artists in Boston.  Anita…
April 7, 2022
The Arts & Business Council is delighted to announce the preservation of Western Avenue | Studio & Lofts, a vibrant artist community in Lowell, Massachusetts, through purchase of the property as the next phase of…
April 30, 2021
In 2016, Stacy Lord and Laura Marotta started 501(c)(3) Creative Hub Worcester (CHW) to bring accessible arts education to the Worcester Area. CHW's mission is to provide affordable and accessible opportunities in the arts for…
FUNDERS & PARTNERS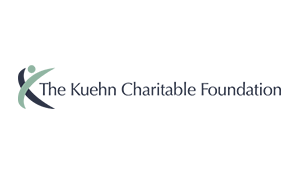 Stay up to date with our latest news