Western Avenue
Studios & Lofts
Western Avenue | Studios & Lofts is a vibrant artist community located in Lowell, Massachusetts that is home to 350 individual artists and their businesses from across the Greater Boston area. The complex also includes an exhibition space, black box theater, gallery/shop, brewery, café, and an after-school arts program. The Western Avenue community is an economic development engine and cultural asset for the Lowell area and beyond.
Photo credit: Henry Marte
Gentrification across Greater Boston has resulted in an affordable space crisis for artists and creative communities. With the acquisition of Western Avenue, the A&BC preserves living and working spaces for 350 artists and their businesses.
There is a creative space crisis in the Greater Boston cultural ecosystem. A&BC's goal, with its partners, is to approach this space crisis through an equity and systems change approach. 
A&BC's preservation of Western Avenue, through its Creative Campus Initiative, exemplifies our mission to preserve existing, vibrant artist communities for generations of creators to come. This ownership transition is a wonderful example of the power of working with mission-driven owners of creative spaces to preserve equitable and affordable spaces where art is made, rehearsed, and shared.  Through its stewardship of Western Avenue, the A&BC is ensuring the future of these maker spaces that might otherwise have been repurposed, as has happened for so many other studio and artist spaces across Greater Boston in recent years. 
Western Avenue is home to artists and creative businesses from across Greater Boston and beyond, and serves as an engine for local economic development. A&BC's investment property will ensure that this cultural asset and vibrant community creates momentum towards future partnerships with other passionate owners, business leaders, for-profit developers that appreciate the power of arts and culture within their developments, and cities and towns that look for the creative sector to support their schools, economies, and quality of life. This space crisis is thirty years in the making and grounded in inequity, and we appreciate that it will take a sustained, collaborative, and equity-based approach to be a small part of the solution.
It was our hope that Western Avenue would be preserved by a mission-driven organization that would maintain the affordable spaces for artists and the creative community. We are delighted to partner with the Arts & Business Council to make this a reality for now and for many generations of artists in the future. — Karl Frey
Studios manager Hope Greene (left) with Jim Grace, executive director of the Arts & Business Council of Greater Boston. Photo Credit: DAVID L. RYAN/GLOBE STAFF
Featured in the Boston Globe:
Does the answer to Boston's cash-strapped arts community lie in Lowell?
They come from as far away as Fitchburg, Rockport, East Boston, and Cranston, R.I. Priced out of other markets, they are artists drawn by the low rents, ample space, and vibrant community of some 350 creative peers who flock to the sprawling complex of art studios and lofts in the converted factory here just off the Pawtucket Canal.
Now, as soaring rents continue to uproot artists across Greater Boston, Western Avenue Studios & Lofts, where studio space rents for just $1 per square foot, is poised to become something more: a test case in the nascent effort to preserve affordable artist studios and housing the way some organizations conserve treasured land.
We are so grateful to Karl Frey and Patty Cullen for all the work they have done to establish and pass on this wonderful, community-based haven for art, artists, and the creative community. — Jim Grace
June 21, 2022
The spring/summer 2022 edition of the Boston Art Review is out, and it includes a fantastic feature by Anita Morson-Matra, "Real Talk," that focuses on the state of live-work spaces for artists in Boston.  Anita…
April 7, 2022
The Arts & Business Council is delighted to announce the preservation of Western Avenue | Studio & Lofts, a vibrant artist community in Lowell, Massachusetts, through purchase of the property as the next phase of…
April 30, 2021
In 2016, Stacy Lord and Laura Marotta started 501(c)(3) Creative Hub Worcester (CHW) to bring accessible arts education to the Worcester Area. CHW's mission is to provide affordable and accessible opportunities in the arts for…
FUNDERS & PARTNERS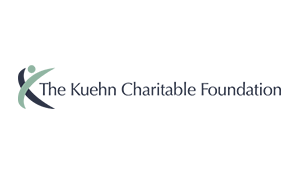 Stay up to date with our latest news