Want to volunteer or partner with us? Awesome! Email [email protected].
Looking for an internship? The Arts & Business Council is always looking for outstanding business interns throughout the year. We strive to create mutually beneficial partnerships with outstanding undergraduates, recent graduates, and students of masters programs. 
Our current opportunities are listed below.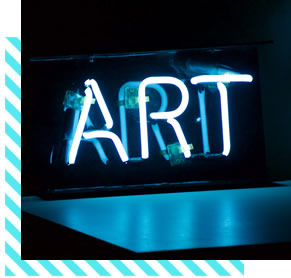 Arts Administration Internship
The Arts & Business Council's Art Administration Internship is an exciting, hands on opportunity to learn about the operations of an arts non-profit organization at every level. The intern will work closely with the Executive Director and the Operations & Programs Manager. Responsibilities will largely include but are not limited to: day to day administrative tasks, helping with the operation and promotion of A&BC's programs, management of the A&BC's social media strategies, assisting financial and development operations, and special research projects. The intern will learn the ins and outs of nonprofit administration while developing skills and gaining experience in office management, communications, project management, research, and fundraising. This internship is ideally suited for those interested in pursuing a career in arts administration, artist management, and/or the nonprofit sector. This is currently a hybrid/virtual position.
Qualifications:
The Arts Administration Internship is open year round to college students and graduates and masters students. The internship is a volunteer position, and a commitment of 15 to 30 hours per week is required. Please include what term/time period you are applying for and the days you are available to intern with us during that period. If you have other deadlines, such as those related to receiving funding or course credit from your school, please let us know.
Please submit your resume and letter of interest to:
Paige Roehrig
Arts & Business Council of Greater Boston
15 Channel Center Street, Suite 103
Boston, MA 02210
617.350.7600 x 7014
[email protected]
Our Art Law Internship provides opportunities for current law students to learn about the many different areas of law affecting the arts and how the law relates to the unique issues faced by artists and arts and cultural organizations. Our internships expose law students to a wide range of legal issues specific to the arts, particularly in the non-profit sector. Art law interns research, write, and provide supervised counseling to clients on issues in copyright, trademark, contracts, business formation, and many more.
Art law interns assist with legal intake, helping applicants discern their legal needs, and working with VLA staff, including other interns, to address those needs. Art law interns also have the opportunity to attend VLA sponsored workshops and seminars that provide training and education in legal aspects of the arts.
The Art Law Internship is open to second year (as early as the summer after your first year) and third year law students during fall, spring, and summer terms. The internship is a volunteer position.
Our application submission deadlines for our Art Law Internship are as follows:
Spring Semester: October 31

Summer Term: February 28

Fall Semester: June 30
Please be sure to include the term for which you are applying and the days you are available to intern with us during that term. If you have other deadlines, such as deadlines to acquire funding or receive course credit with your school, please let us know.
For all law students, please submit a (1) cover letter, (2) resume, and (3) writing sample. Upper-level students (2L, 3L, 4L), please also include your most recent law school transcript. Please address applications to:
Luke Blackadar
Deputy Director
Arts & Business Council of Greater Boston
15 Channel Center St. Ste. 103
Boston, MA 02210
[email protected]
November 10, 2023
We are thrilled to introduce you to the cohort of Fall 2023 interns! A&BC's internship program is designed to offer an immersive, hands-on experience within the realm of arts and non-profit organizations. Our team has…
June 21, 2022
The spring/summer 2022 edition of the Boston Art Review is out, and it includes a fantastic feature by Anita Morson-Matra, "Real Talk," that focuses on the state of live-work spaces for artists in Boston.  Anita…
April 7, 2022
The Arts & Business Council is delighted to announce the preservation of Western Avenue | Studio & Lofts, a vibrant artist community in Lowell, Massachusetts, through purchase of the property as the next phase of…
Stay up to date with our latest news
FUNDERS & PARTNERS