Want to volunteer or partner with us? Awesome! Email Alexis@artsandbusinesscouncil.org.
Looking for an internship? The Arts & Business Council is always looking for outstanding business interns throughout the year. We strive to create mutually beneficial partnerships with outstanding undergraduates, recent graduates, and students of masters programs. 
Our current opportunities are listed below.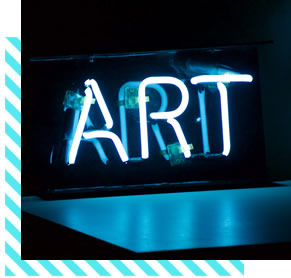 Arts Administration Internship
The A&BC provides a wonderful opportunity for college graduates and masters' students interested in obtaining experience in nonprofit arts administration. The qualified candidate will learn to research and write grants, create and organize educational curriculum, and learn important marketing and promotion skills necessary to run a successful nonprofit. The intern will work with our team to create seminars and learning opportunities, manage membership programs, promote educational and networking programs, and assist with events. The Arts Administration Internship is open to college graduates and masters students all year round. The internship is a volunteer position.
Please submit your resume and letter of interest to:
Alexis Dearborn
Arts & Business Council of Greater Boston
15 Channel Center Street, Suite 103
Boston, MA 02210
617.350.7600 x 7014
alexis@artsandbusinesscouncil.org
Our Art Law Internship provides opportunities for current law students to learn about the many different areas of law affecting the arts and how the law relates to the unique issues faced by artists and arts and cultural organizations. Our internships expose law students to a wide range of legal issues specific to the arts, particularly in the non-profit sector. Art law interns research, write, and provide supervised counseling to clients on issues in copyright, trademark, contracts, business formation, and many more.
Art law interns assist with legal intake, helping applicants discern their legal needs, and working with VLA staff, including other interns, to address those needs. Art law interns also have the opportunity to attend VLA sponsored workshops and seminars that provide training and education in legal aspects of the arts.
The Art Law Internship is open to second year (as early as the summer after your first year) and third year law students during fall, spring, and summer terms. The internship is a volunteer position.
Our application submission deadlines for our Art Law Internship are as follows:
Spring Semester: October 31

Summer Term: February 28

Fall Semester: June 30
Please be sure to include the term for which you are applying and the days you are available to intern with us during that term. If you have other deadlines, such as deadlines to acquire funding or receive course credit with your school, please let us know.
For all law students, please submit a (1) cover letter, (2) resume, and (3) writing sample. Upper-level students (2L, 3L, 4L), please also include your most recent law school transcript. Please address applications to:
Luke Blackadar
Director of Legal Services
Arts & Business Council of Greater Boston
15 Channel Center St. Ste. 103
Boston, MA 02210
luke@artsandbusinesscouncil.org
September 3, 2021
Sarah Brent (Walter Feldman Fellow 2015) and three other artists will present their works at the Chase Young Gallery Summer Group Show from August 4th to September 25th. In addition, a number of Sarah's small…
July 30, 2021
Elana Confino-Pinzon Legal Intern Elana is a rising second-year student at Harvard Law School and a New York native. In 2020, she graduated from Brown University with a degree in Political Science. She is a…
July 28, 2021
The A&BC is excited to welcome three new board members, all of whom are alumnae of the A&BC's artist fellowship programs! Bithyah Israel Founder, City Strings United Boston native Bithyah Israel is a community organizer,…
Stay up to date with our latest news
FUNDERS & PARTNERS