The Creative Entrepreneur Fellowship
Now accepting applications for 2018
The Creative Entrepreneur Fellowship (CEF) is designed to accelerate the careers and practice of a diverse group of artists and creative solopreneurs. CEF is a customized professional development experience for 8-10 individuals selected through a competitive application process. The program includes personalized goal setting, one-on-one coaching, skills-training seminars, a stipend for business-related purchases, and an opportunity to showcase work at a capstone event. The program kicks off in November and runs through June. Workshops are held in Roxbury as well as at the A&BC offices in Fort Point.
The A&BC and our partners are currently looking to accept a small, diverse group of solopreneurs—entrepreneurs and artists working to build a professional practice— with a focus on individuals living and/or working in Roxbury and surrounding neighborhoods. Candidates for this program may include visual artists (e.g. public artists, photographers, painters, etc), craft artists and artisans, writers, etc. The application period is currently open and will close on Wednesday, October 11, 2017. This is an extended deadline. Fellows will be contacted with the results of their application in early November.

Questions may be directed to David Holland, Associate Director, david@artsandbusinesscouncil.org.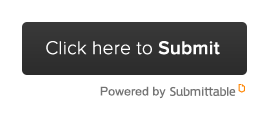 This program is supported by the Emily Hall Tremaine Foundation, the Clowes Family Foundation, and the Boston Cultural Council, a local agency that is funded by the Massachusetts Cultural Council and administrated by the Mayor's Office of Arts, Tourism, and Special Events.
Featured image above: 2015 CEF Fellows Cagen Luse, Janeen St. Louis, and Richard Howell at Martinis & Masterpieces.
---
View the work and read the personal success stories of artists who have graduated our artist professional development programs. VIEW THE BOOK
2017 Fellows
Above, from left to right: Desiree Taylor, CEF Coach Julie Ann Otis, Laurence Pierce, Johnetta Tinker, Dianne Zimbabwe, Walter Clark, Kristen Belton Willis, Carlos Byron, CEF Program Lead Candelaria Silva, Arthur Collins and Jim Grace (not featured in the photo: Helen Credle and Cassandra Cacoq)