The Creative Entrepreneur Fellowship
Now accepting applications!
The Creative Entrepreneur Fellowship (CEF) is a customized professional development experience designed to create career momentum for a diverse group of artists and creative solopreneurs. The program includes personalized goal setting, one-on-one coaching, skills-training seminars, a $1000 stipend for business-related purchases, and an opportunity to showcase work at a capstone event.  Each year, 7-10 individuals are selected for the program through a competitive application process. The program kicks off in November and runs through June. Workshops are held in Roxbury as well as at the A&BC offices.
To complete the application process, you will need to provide a short essay (500 words or less) introducing your art/craft/creative practice and how you think the CEF will benefit you. You will also be asked to upload 2-5 attachments that best represent the work you do. You will be able to save this application and return to it later, but please be advised that the application period will close at midnight on October 3, 2016. We look forward to receiving your submission!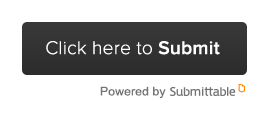 This program is supported by the Emily Hall Tremaine Foundation, the Clowes Family Foundation, and the Boston Cultural Council, a local agency that is funded by the Massachusetts Cultural Council and administrated by the Mayor's Office of Arts, Tourism, and Special Events.
Featured image above: 2015 CEF Fellows Cagen Luse, Janeen St. Louis, and Richard Howell at Martinis & Masterpieces.
---
View the work and read the personal success stories of artists who have graduated our artist professional development programs. VIEW THE BOOK
2016 Fellows
Left to right: Jim Grace (Executive Director of the A&BC), Christle Rawlins-Jackson, Craig Bailey, Toussaint Liberator, Malika Crichlow, Ayana Mack, Susan Thompson, Julie Otis (Fellows Coach), Jennifer MacDonald, Candelaria Silva-Collins (Fellows Coach)