The Walter Feldman Fellowship for Emerging Artists
Walter Feldman is a prolific painter and a long-time teacher and mentor of emerging artists. Through this fellowship, he has created a legacy that will carry his passion to a new generation. Together, we are realizing our shared vision: helping talented artists develop their unique voice, create a strong body of work, and fulfill their promise as creative entrepreneurs.
Applications are now being accepted through October 17, 2016. 
Juror: Laura Knott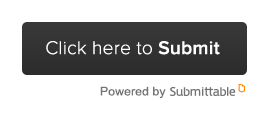 About the Fellowship
The Walter Feldman Fellowship for Emerging Artists supports the careers of young artists through the experience of a solo exhibition and provides them with curatorial support, as well as expert counsel in marketing and business skills needed to fully leverage this opportunity.
The Fellowship is open to artists working in 2D media other than photography who are under the age of 40 and have yet to have their first solo exhibition.
This program is made possible with the investment of celebrated abstract expressionist artist Walter Feldman, who has long held the goal to support young artists with opportunities for professional recognition and growth. As a painter and printmaker who had his own first solo show at age 26, and also an educator who taught students at Brown University over more than 60 years, Mr. Feldman is pleased his legacy will continue to impact young artists through this program.
Who should apply
This fellowship is open to artists who have yet to have their first solo exhibition and who work in any two-dimensional media (excluding photography). Two artists will be selected as 2017 Fellows.
Eligibility requirements
New England-based artists working in non-photographic two dimensional media
Applicant must be under 40 years old as of the application deadline
Applicant has not had a previous solo show at a commercial gallery or museum; does not have professional representation. Artists who have had solo shows in non-profit or smaller alternative spaces are invited to submit.
Benefits of fellowship
Curatorial guidance
Solo show of 10-20 works at the A&BC's Walter Feldman Gallery in Boston's Fort Point neighborhood
Design and printing of a professional exhibition catalog to accompany the solo show and to be distributed at the artist's discretion
Individualized career coaching with industry professionals
Free access to A&BC professional development workshops throughout the Fellowship year
Legal support as needed through the A&BC's Volunteer Lawyers for the Arts program
Timeline
Submission deadline is 10/17
Applicants will be notified of juror's decisions on 11/7
Dates of solo show TBD (fall, 2017)
Fellows will receive professional development coaching from the A&BC and artist consultant Almitra Stanley from December through the end of the fellowship year (fall, 2017)
Application instructions
Artists can apply through Submittable by clicking on the "Submit" button on the

A&BC website

. Through this online application form, you will be asked to provide:
Five (5) images of works
Your artist statement and C.V./resume are required, bio is optional
A short essay introducing your work and why you feel you will benefit from the Fellowship
A $15 administration fee
About the Juror
A curator, editor, and author in contemporary art, technology and culture, Laura Knott has had a dynamic career as an artist as well, with presentations of her choreography and performances at the documenta exhibition in Kassel, Germany, on public television in the U.S. and abroad, and in venues ranging from the California desert to the Internet.
For the Tufts University Experimental College, Laura developed and taught the course, "Money and Ethics in the Contemporary Art World." In her "spare time," Laura is writing a book, Welcome to Cultureburg, that opens doors to the art world.
An exhibition curated by Laura Knott is currently on view at the MIT Media Lab in Cambridge, Massachusetts and she is working with the MIT Program in Art, Culture and Technology to develop exhibitions and events for the 50th anniversary of the renowned Center for Advanced Visual Studies, where she studied with Group Zero co-founder Otto Piene. An invited member of The Art Table, a national organization for women leaders in the visual arts, Laura is also the President of the Board of the Cambridge (MA) Art Association.
About the exhibition space
The Walter Feldman Gallery is an exhibition space within the A&BC's new multi-use environment in the Midway Studios artist building. During the week, the space is shared by organizations dedicated to investing in and promoting the arts. Our current occupants include MASSCreative, an arts advocacy organization; StageSource, dedicated to supporting theatrical arts; and Mass Poetry, an organization connecting poets to larger audiences.
About Walter Feldman
Walter Feldman (b. 1925 in Lynn, MA) is a renowned abstract expressionist artist. He studied at Yale School of the Fine Arts with Willem de Kooning and Josef Albers, receiving his BFA and MFA.  In 1953 he was appointed to the art faculty at Brown University. His paintings have been shown in numerous solo and group exhibitions at museums and galleries including the Institute of Contemporary Art, Museum of Modern Art, DeCordova Museum, Corcoran Gallery of Art, Obelisk Gallery, Pace Gallery, and Kraushaar Galleries. Over the course of his career he has won numerous prizes, fellowships, and awards, including the print prize at the Metropolitan Museum of Art, a senior Fulbright Fellowship, the gold medal in Milan's "Mostra International," the Childe Hassam Purchase prize from the National Academy of Design and the Tonner prize from the American Color Print Society.  His works are in over a 150 public collections including the Smithsonian Institution, Museum of Modern Art, Los Angeles County Museum, and the Victoria and Albert Museum. He is currently Visual Art Professor Emeritus of Brown University and continues producing art today.
Featured image above: 2015 Feldman Fellows Kelly Carmody (left) and Sarah Meyers Brent (right)
Meet the 2016 Fellows
This year's Fellows were selected by juror Liz Munsell, Assistant Curator of Contemporary Art & MFA Programs at the Museum of Fine Arts, Boston.
Julia Traub Csekö received her MFA from the school of the Museum of Fine Arts and Tufts University in 2013. Though she has lived in the Boston area for five years now, she previously worked and resided in Rio de Janeiro, Brazil. Cseko's primary artistic focus explores the relationship between the artist and the viewer through painting.
Her most recent series of paintings, titled "Straight from the Heart: The Rant Series" hold a conversation with each other while also including the viewer in the discussion. These works question the necessity of art making, address Cseko's origins as an artist, and evoke the insecurities and faltering faith that pervades the artistic process. With these written paintings, Cesko says she "is able to share thoughts and ideas that [she] finds extremely beautiful and of utmost social, philosophical and emotional importance, but that would otherwise reside exclusively in the privacy of [her] own thoughts". Julia Cseko's work can be viewed in mural form around Boston and abroad, as well as at Emerson College.

"Straight from the Heart – Rant series #1", Julia Cseko
The work of Sarah Husley combines an interest in the structure of language and a fascination with the visual forms of maps and scientific diagrams. Through prints and artists' books, she explores ways of adapting the visual systems of various historical diagrams to use as a metaphor for language. Husley is most interested in drawing attention to aspects of language that often go unnoticed by speakers such (i.e. syntax, phonology, etymology) and presenting some of the more intriguing patterns that emerge.
Husley's artwork is strongly influenced by her educational background in Linguistics. Prior to becoming a full-time artist, she received a Bachelor's and Doctorate in Linguistics, focusing on the fields of Syntax and Semantics.
Husley gravitates towards techniques that reflect some of the conceptual concerns of her work: repetition, seriality, and discrete marks built up into larger forms. Many linguistic structures are made up of small parts combined through linguistic rules. Therefore, art processes that are inherently iterative and repeatable are of particular interest to her. Husley works primarily with printmaking—woodcut, etching, screenprint, and letterpress. Within these media, she explores new ways to visualize the complex systems behind language.

"In the Words of Fourier", Sarah Hulsey